OARC Funding
OARC Funding
OARC is funded through annual provincial government funding, membership fees and sponsorships.
Our Provincial Government
Our provincial government, through the Ministry of Health and Long-Term Care, supports us with continued annual funds. We are appreciative of this funding, and believe that it shows that our government believes, as we do, in the rights of residents to have a voice in their care and daily lives in their homes.
Membership Fees
Councils interested in joining the OARC are asked to pay a nominal annual fee to support the Association. The fee is a sliding one, based on the size of the home:
1 to 99 beds $50.00
100 to 199 beds $100.00
200 + beds $150.00
Learn more about membership with OARC.
Sponsorships
In recent years, we have begun to receive sponsorships for programs and activities that support Residents' Councils. For sponsorship opportunities please contact OARC.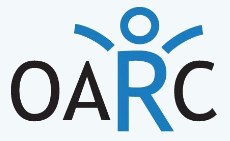 Ontario Association of Residents' Councils
c/o York Region Newmarket Health Centre
194 Eagle Street, Suite 3105
Newmarket, ON L3Y 1J6
Tel: 905-731-3710
Toll Free: 1-800-532-0201
Fax: 905-731-1755
OARC is funded by the Ontario Ministry
of Health and Long-Term Care
Follow us on Twitter

Watch us on YouTube
Website last updated: May 2, 2019