Governance
The OARC is managed by a Board of Directors, all of whom are residents elected by our member homes across Ontario. Their term of office is 3 years. The Directors elect an Executive from amongst themselves to direct the activities of the association between Board meetings.
Meet the Board of Directors of OARC
Our Board are residents from our member homes across Ontario. All have volunteered their time and talents to serve on the Board and are active in the Residents' Councils of their homes. We are thankful for their generosity and time. For more information about becoming an OARC Board member please contact us.
OARC's 2016-2019 Board of Directors
Sharron Cooke*, President


York Region Newmarket Health
Newmarket, ON

David Kent*, Vice President

The Village of Erin Meadows LTC
Mississauga, ON

Devora Greenspon*, Secretary/Treasurer

Extendicare Bayview
Toronto, ON

Dorothy Asselstine, Director

Maxville Manor
Maxville

Jamie Ward, Director

ThortonView Long Term Care
Oshawa, ON

Lloyd Foster, Director

St. Patrick's Home of Ottawa
Ottawa, ON

Kay Garland, Director

Carveth Care Centre
Gananoque, ON

Carolynn Snow, Director

Cedarvale Lodge Retirement and Care Community
Keswick, ON

Joyce Williams, Director

Chartwell Brant Centre LTC Residence
Burlington, ON

Denise Burke, Delegate Member

Pioneer Manor
Sudbury, ON

Frank Tod, Delegate Member

Niagara Ina Grafton-Gage Village
St. Catharines, ON

Reid Walker, Delegate Member

Chartwell Brant Centre LTC Residence
Burlington, ON
*Executive Members
Our Activities Include:
Regular meetings to discuss issues facing residents
Setting policies and directions for OARC staff and monitoring and evaluating the activities of OARC
Furthering the interests of the Association by bringing to the Board matters of concern to residents, for discussion and possible action
Reviewing reports on OARC research into issues affecting Residents Councils
Giving input to our newsletter, Seasons, to keep members informed about our activities and issues affecting them and to share ideas and suggestions
Having fun and sharing news and views together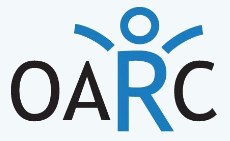 Ontario Association of Residents' Councils
c/o York Region Newmarket Health Centre
194 Eagle Street, Suite 3105
Newmarket, ON L3Y 1J6
Tel: 905-731-3710
Toll Free: 1-800-532-0201
Fax: 905-731-1755
OARC is funded by the Ontario Ministry
of Health and Long-Term Care
Follow us on Twitter

Watch us on YouTube
Website last updated: May 2, 2019