Membership
Membership is open to all Residents Councils who have subscribed to the constitution and objectives of OARC.
Homes are encouraged to contact us and request assistance in understanding the benefits of membership, or to request an individual to speak at a Residents Council meeting, so that residents can be an active part of the decision to join the provincial Association.
Benefits of Membership
We encourage and support the formation of Resident's Councils in all Homes across Ontario.
We will assist Residents' Councils and advise them through telephone calls, written communications, and Home visits upon invitation.
We represent Member Councils by promoting legislation to improve lifestyle and safeguard the welfare of residents in long term care Homes.
We keep Residents' Councils informed of current initiatives and legislation through publications, including our newsletter "Seasons".
We share and consolidate ideas arising from all Regions of the province for the good of all.
We identify key issues facing Residents.
Our Current Annual Fee Structure
1 - 99 beds $ 50.00
100 - 199 beds $100.00
200 + beds $150.00
Membership Application:
Please Return Application to:
Ontario Association of Residents Councils
80 Fulton Way, Suite 201
Richmond Hill, ON L4B 1J5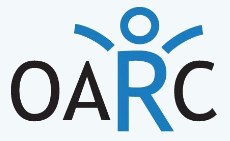 Ontario Association of Residents' Councils
80 Fulton Way, Suite 201
Richmond Hill, ON L4B 1J5
Tel: 905-731-3710
Toll Free: 1-800-532-0201
Fax: 905-731-1755
OARC is funded by the Ontario Ministry
of Health and Long-Term Care
Follow us on Twitter

Watch us on YouTube