What is a Residents' Council?
A Residents' Council is made up of and represents all residents in a particular setting. Long term care Homes of all types across the province, including nursing homes, homes for the aged, retirement homes, chronic care units of hospitals, and seniors' apartments, have active, useful Residents' Councils.
Under law in Ontario, specific rights are given to Councils in facilities regulated by the province, and the Administrator is required to advise all residents, on a regular basis, of their right to form a Council. In other types of Homes, for example, retirement homes, a Residents' Council is not required by law, but hundreds of them do have Councils, since residents, staff and administration see the great benefit they bring to the Home and its residents.
The Residents' Council of a Home provides a vehicle through which residents maintain a degree of control over their lives, share in the management of the Home, and thereby contribute to the welfare of all involved, including staff and administration. A Residents' Council can do anything the residents want it to do. Not all Residents' Councils are the same; residents choose the kind that best suits them, and their Home. In general, Councils have these goals in common:
to safeguard the rights of residents, and promote a quality of life within the Home
to help residents communicate with one another and with staff and administration, in a strong, positive and continuing way
to establish a sense of community, comradeship and friendship among residents
to gather news and information of interest to all, ensuring that all residents are informed about things that may affect them
to recognize, encourage and use the skills and talents of residents in working towards common goals
to encourage all residents to have a voice in their daily lives, and to express their concerns as residents of the Home, and as citizens of the larger community
to provide a forum where everyone can be heard, and the common will expressed.
In short, Residents' Councils provide a way for individuals to use their talents in working as a group, and to speak with one common voice. Many voices speaking together are more powerful than one voice, speaking alone.
It is that "speaking with one voice" that in 1981 prompted a small group of residents, active in their own individual Residents' Councils, to form the Ontario Association of Residents' Councils (OARC), to speak with one voice to governments and other bodies on their behalf, to assist new Councils to get started, and existing ones to be more effective.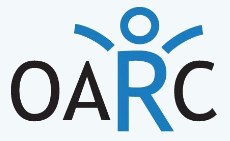 Ontario Association of Residents' Councils
80 Fulton Way, Suite 201
Richmond Hill, ON L4B 1J5
Tel: 905-731-3710
Toll Free: 1-800-532-0201
Fax: 905-731-1755
OARC is funded by the Ontario Ministry
of Health and Long-Term Care
Follow us on Twitter

Watch us on YouTube