OARC Objectives
The Ontario Association of Residents' Councils has seven objectives which we meet through the activities of our Board members and our staff. They are:
1. To encourage the formation of Residents' Councils
We encourage the formation of Residents' Councils in two ways. The first is by personal visits to homes wishing to set up a Council, to discuss the advantages of forming a Council, and to talk about some common Council activities. Secondly, we provide a series of unique publications, including a video, which provide a step-by-step guide to forming a Council, and further information on groups and problem-solving designed to assist Councils to be more effective. We also publish research reports we have prepared on topics such as the role of staff assisting Councils and on the "Comfort Allowance". Our next few objectives overlap to some degree, and the activities we undertake to achieve them are inter-related:
2. To speak with one voice for Residents, and to promote legislation
Over the years, OARC has been recognized by government and other organizations as the voice of residents in long term care. We have been consulted, or been actively involved, during the development of new legislation, standards and government policies affecting residents. Our opinions are often sought, and our suggestions and comments have often been acted upon:
For example:
legislation governing standards of care in both regulated facilities and in the community
legislation governing advocacy and consent to treatment, including substitute decisions
legislation and regulations dealing with facility building standards
We also represent residents' views to other organizations that are concerned with the elderly, among them:
Ontario Association of Non-Profit Homes and Services for Seniors (OANHSS)
Ontario Long Term Care Association (OLTCA)
Ontario Residential Care Association (ORCA)
Advocacy Centre for the Elderly (ACE)
Family Councils Project Advisory Committee
other groups, as members and/or advisors
3. To encourage residents to participate
Our Board members are residents who are elected to represent all residents in our member Homes. The full Board meets two to three times a year to consider issues, set policy, make decisions, and guide the work of staff. An Executive elected from among Board members meets more regularly, and directs the day-to-day activities of the Association. Board members bring to the Association issues of concern to residents in Homes right across the province.
4. To share and consolidate ideas
We achieve this goal in two ways. One is through personal contact, telephone calls and written communications. Our central office is a clearing house for the exchange of ideas. We can often put a Council in touch with one which has solved the same problem. Secondly, our newsletter, "Seasons" is supplied in multiple copies free of charge to members. It keeps residents abreast of issues and events which affect them, and with interesting activities and experiences in other Homes across the province. At all our meetings, there is free and lively discussion, and those attending have the opportunity to share both formally and informally information on life in their Homes.
5. To promote a standard of care
By interacting with other organizations, and with government, we can make those who care for residents more aware of the needs of residents, and of the need to provide the best care and service possible. We do this by sitting on Boards and Committees, by speaking to various groups and organizations, and through individual contact.
6. To identify key issues
Our Board members bring to their meetings issues and concerns that have been identified as local, regional and provincial. When these issues have been discussed, our position is presented to the appropriate body for action. In recent years, some of the key issues have been: the inadequate Comfort Allowance, changes to the Drug Benefits Program, communicating residents' opinions and suggestions to Compliance Advisors, and staffing levels.
7. To advise and assist individual councils
We visit individual Councils at their request, and we communicate with Councils through our Board and our newsletter. Our office is a clearing house for advice and assistance to Residents' Councils, and for those who work with them. We can answer many of those queries, others we refer to other sources which can offer help.
Our Accomplishments
For many of our first years, the major concern was continuing funding, but OARC still managed to keep active and involved. We are proud to have developed a bill of Residents' Rights and Responsibilities which was one of the first of its kind, and is used all over North America. The Association has been instrumental in making government aware of the needs of residents in long term care facilities. We are now recognized as the leading voice for residents, a tribute to the hard work and dedication of our Boards of Directors over the years. For some years we have been on assured government funding. Our opinion is sought, and our voice is heard.
Our publications are used extensively by Residents' Councils and many others interested in resident care. They have greatly helped Residents' Councils to get started, and to be more effective. However, our greatest accomplishment may be that Residents' Councils are now considered to be an integral part of the Home - a body that gets things done, not just a vehicle for minor complaints. It is now generally recognized that people living in long term care have the right, and the capability, to make decisions, and to govern their own lives, to the benefit of everyone involved. OARC has been active in improving the standard of care - physical, mental and emotional - in long term care Homes, and to the feeling by residents that they matter, that their opinions and wishes are welcomed, and worth careful attention.
Our Future Plans
With increased support from Councils across the province, and from government, we hope to accomplish many things in the next few years. Our plans include:
Expansion of our current programs and services, including the development and distribution of new publications of interest to Councils, staff who work with Councils, and students in programs related to future work with Councils and residents of long-term care
A membership campaign to offer our services to more facilities, and to show them the benefits of having an effective Residents' Council in each Home, part of a provincial network of Councils
To continue to work to raise the amount of the Comfort Allowance, and to ensure that it is available to residents receiving it for personal use, and not necessities of care
To continue to assist staff who work with Residents' Councils, and to provide a source of information and support for them in this work.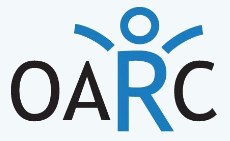 Ontario Association of Residents' Councils
80 Fulton Way, Suite 201
Richmond Hill, ON L4B 1J5
Tel: 905-731-3710
Toll Free: 1-800-532-0201
Fax: 905-731-1755
OARC is funded by the Ontario Ministry
of Health and Long-Term Care
Follow us on Twitter

Watch us on YouTube