OARC Education and Events
Upcoming Events
Live Webinar - January 9, 2019 - 2:30 to 3:30 pm
Medical Cannabis: Exploring Alternative Healthcare Solutions in LTC Helping to Reduce Polypharmacy and Increase Quality of Life
Guest speaker: Wendy Weber, Registered Practical Nurse and cannabis educator.
Wide use of cannabis became legal in Canada on October 17th and cannabis can now be used recreationally as well as medicinally. This webinar will primarily explore the medicinal uses of cannabis.
Join Wendy Weber from WeedMD, to learn all about the cannabis plant and the history of cannabis as a medicine. Participants will learn the difference between cannabidiol (CBD) and tetrahydrocannabinol (THC) and the ways in which the medicine is administered. Participants will gain an understanding of the positive effects medical cannabis can have for pain, fibromyalgia, appetite, sleep, etc. for the senior population.
WeedMD has taken an active role in outreach to long-term care homes across Ontario. WeedMD's medical director has prescribed cannabis to over 1000 patients with a myriad of chronic health conditions and has played an active role not only in educating his peers on the uses of medical cannabis but also guiding them with proper dosing and product selection. WeedMD's goal has been to create awareness and by creating awareness, together we can advocate for change.
The content in this webinar is not intended to be a substitute for professional medical advice, diagnosis, or treatment. Always seek the advice of your physician or other qualified health provider with any questions you may have regarding a medical condition
Register Here:
https://attendee.gototraining.com/r/1324778865080718594
Live Webinar - February 13, 2019 - 2:30 to 3:30 pm
Residents' Councils and Family Councils: Key Distinctions and Opportunities for Collaboration
Guest Speakers: Samantha Peck, Family Councils Ontario, Director of Communication and Education and Melissa McVie, OARC's Education and Home Support Facilitator
Residents' Councils and Family Councils each play significant roles in long-term care homes across Ontario. These self-governing groups share common goals and guiding legislation, but it is important to understand the differences between them. Join us and learn how to harness the powers of Residents' Councils and Family Councils. Participants will gain an understanding of each Council – their importance, roles, responsibilities, functions and strengths. Using scenarios and case studies, Samantha and Melissa will offer ideas for optimal times to collaborate and how to get the most out of Residents' Council and Family Council collaboration.
Register Here:
https://attendee.gototraining.com/r/6117837023091269122
Education/Information Sessions
OARC delivers education designed to support, strengthen and build capacity for Residents' Councils in long-term care homes. We provide direct support, tools, procedures, guidance and engage the long-term care sector at a provincial level to support an enabling environment for residents. Click on the links below to learn more about what OARC offers.
OARC holds live interactive webinars* from 2:30 to 3:30 pm (EST) on the second Wednesday of each month. Topics are selected based on member needs and Residents' Council trends. The webinars are free of charge and require registration. Click here to view archived webinars.
Leading and Supporting Residents' Councils in Ontario Long-Term Care Homes
Starting May 16th, 2017 OARC will begin to release virtual education modules offering primary Residents' Council education for Council leaders and supporters. The modules are easy to access through GoToTraining and are free of charge. Click on the links below to access the modules.
Through Our Eyes: Bringing the Residents Bill of Rights Alive
Working together, this unique program guides long-term care home teams of staff and residents to co-develop and co-facilitate education sessions about the Residents' Bill of Rights (LTCHA 2007). The program provides educators with a step-by-step guide, videos, exercises and resources to develop the education. Click here to order and learn more about this program
Togetherness Training Workshop
This is a unique 2-day workshop that brings together the 3 roles that are key in the success of Residents' Councils; the Administrator, Residents' Council President and the Residents' Council Assistant. Participants have hands-on learning experiences as they build their team through a variety of exercises, reflections and evaluations. Teams are introduced to and learn how to use important tools that identify, organize and support resident feedback. Togetherness Training is offered on-line and in-person. Togetherness Training Workshop fee is $375 per home team. To request a virtual group session (8 homes maximum), contact the OARC office.
Request for Residents' Council Education and Support
Haven't found the information you're looking for? Would you like to request further education or support? Please complete and submit this form. An OARC staff member will confirm the receipt of your request within 7 business days to begin a plan that suits your Residents' Council needs.
*OARC uses GoToMeeting and GoToTraining for virtual education. For more information and to test your connection click here.
Virtual, internet based education is accessible and convenient but can sometimes be unpredictable. We will do our best to provide you with a quality experience. Should a significant interruption occur, that affects the entire group, we will close the lines and reschedule the webinar. Additionally, most OARC webinars are archived and accessible.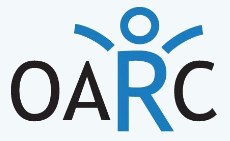 Ontario Association of Residents' Councils
c/o York Region Newmarket Health Centre
194 Eagle Street, Suite 3105
Newmarket, ON L3Y 1J6
Tel: 905-731-3710
Toll Free: 1-800-532-0201
Fax: 905-731-1755
OARC is funded by the Ontario Ministry
of Health and Long-Term Care
Follow us on Twitter

Watch us on YouTube
Website last updated: January 09, 2019