OARC Education and Events
Upcoming Events
Live Webinar – Program Update: Through Our Eyes: Bringing the Residents' Bill of Rights Alive
Join with fellow participants of the Through Our Eyes program as OARC explores how the program has been used in long-term care homes. Learn tips and hints and creative ideas for implementation and how to get the most out of your education team experience and Residents' Bill of Rights presentation.
Wednesday, June 20th - 2:30 to 3:30 pm - SESSION FULL

Live Webinar - July 11, 2018 – 2:30 to 3:30 pm
Finding Respectful, Compassionate Approaches to Persons Living with Dementia – Gentle Persuasive Approaches in Dementia Care
Advanced Gerontological Education Inc. (AGE) is a National not-for-profit social service enterprise organization, governed by a volunteer Board of Directors. AGE is the developer and distributer of Gentle Persuasive Approaches in Dementia Care (GPA ®).
In this session, representatives from AGE will describe the GPA program and how it positively impacts care providers' abilities to interact safely and respectfully with persons living with dementia.
The presenters will share some basic concepts from the GPA Curriculum that shed light on the origins of responsive behaviours in the context of dementia. Using example situations, the presenters will discuss respectful and compassionate approaches to situations that may arise when person living with dementia need a supportive response from people around them. Participants will have the opportunity to apply their learning by choosing effective and dignified responses to example situations.
The session will end with the opportunity for question and answer related to the GPA program and content.
Register here:
https://attendee.gototraining.com/r/3583756285213430785
Live Webinar - August 8, 2018 – 2:30 to 3:30 pm
OARC and The Rekai Centres – LGBTQ2S Community: Educating Residents and Staff
Register Here:
https://attendee.gototraining.com/r/7718378504301513986
Live Webinar - September 12, 2018 – 2:30 to 3:30 pm
Confessions of a (Former) Residents' Council Assistant: The Good, the Bad, and Hindsight Reflections
Register Here:
https://attendee.gototraining.com/r/5627252523847714305
Live Webinar - October 10, 2018 - 2:30 to 3:30 pm
Residents' Councils and RNAO's Best Practice Guideline: Person and Family Centred Care
Register Here:
https://attendee.gototraining.com/r/7518213512036665602
Live Webinar - November 14, 2018 - 2:30 to 3:30 pm
Becoming an OARC Board Director: Resident Leaders in Long-Term Care
Register Here:
https://attendee.gototraining.com/r/8060327720112139266
Live Webinar - December 12, 2018 – To Be Announced
Education/Information Sessions
OARC delivers education designed to support, strengthen and build capacity for Residents' Councils in long-term care homes. We provide direct support, tools, procedures, guidance and engage the long-term care sector at a provincial level to support an enabling environment for residents. Click on the links below to learn more about what OARC offers.
OARC holds live interactive webinars* from 2:30 to 3:30 pm (EST) on the second Wednesday of each month. Topics are selected based on member needs and Residents' Council trends. The webinars are free of charge and require registration. Click here to view archived webinars.
Leading and Supporting Residents' Councils in Ontario Long-Term Care Homes
Starting May 16th, 2017 OARC will begin to release virtual education modules offering primary Residents' Council education for Council leaders and supporters. The modules are easy to access through GoToTraining and are free of charge. Click on the links below to access the modules.
Through Our Eyes: Bringing the Residents Bill of Rights Alive
Working together, this unique program guides long-term care home teams of staff and residents to co-develop and co-facilitate education sessions about the Residents' Bill of Rights (LTCHA 2007). The program provides educators with a step-by-step guide, videos, exercises and resources to develop the education. Click here to order and learn more about this program
Togetherness Training Workshop
This is a unique 2-day workshop that brings together the 3 roles that are key in the success of Residents' Councils; the Administrator, Residents' Council President and the Residents' Council Assistant. Participants have hands-on learning experiences as they build their team through a variety of exercises, reflections and evaluations. Teams are introduced to and learn how to use important tools that identify, organize and support resident feedback. Togetherness Training is offered on-line and in-person. Togetherness Training Workshop fee is $375 per home team. To request a virtual group session (8 homes maximum), contact the OARC office.
Request for Residents' Council Education and Support
Haven't found the information you're looking for? Would you like to request further education or support? Please complete and submit this form. An OARC staff member will confirm the receipt of your request within 7 business days to begin a plan that suits your Residents' Council needs.
*OARC uses GoToMeeting and GoToTraining for virtual education. For more information and to test your connection click here.
Virtual, internet based education is accessible and convenient but can sometimes be unpredictable. We will do our best to provide you with a quality experience. Should a significant interruption occur, that affects the entire group, we will close the lines and reschedule the webinar. Additionally, most OARC webinars are archived and accessible.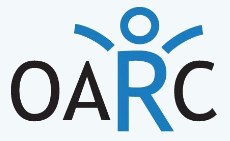 Ontario Association of Residents' Councils
80 Fulton Way, Suite 201
Richmond Hill, ON L4B 1J5
Tel: 905-731-3710
Toll Free: 1-800-532-0201
Fax: 905-731-1755
OARC is funded by the Ontario Ministry
of Health and Long-Term Care
Follow us on Twitter

Watch us on YouTube