OARC Education and Events
Upcoming Events
Live Webinar - September 12, 2018 – 2:30 to 3:30 pm
Confessions of a (Former) Residents' Council Assistant: The Good, the Bad, and Hindsight Reflections
Fulfilling the role of Residents' Council Assistant (RCA) allows you to develop meaningful and mutually-rewarding relationships with residents. However, the RCA's role and its responsibilities can present challenges.
Join OARC's newest team member, Melissa McVie (Education and Home Support) as she candidly shares some of her experiences as a former Residents' Council Assistant (RCA) and opens up a dialogue on this important subject. Melissa will address:
Barriers to facilitating Residents' Council meetings
How to ask for what you need
Identifying tools for success
Opportunities for collaboration
OARC recognizes the value and importance of the Residents' Council Assistant role – join us and fellow RCA's for this informative webinar.
Register Here:
https://attendee.gototraining.com/r/5627252523847714305
Live Webinar - October 10, 2018 - 2:30 to 3:30 pm
Residents' Councils and RNAO's Best Practice Guideline: Person and Family Centred Care
Guest Speakers: Freda Poirier, Long-Term Care Best Practice Coordinator, and Suman Iqbal, Senior Manager, Long-Term Care Best Practices Program from the Registered Nurses Association of Ontario (RNAO)
The Long-Term Care Best Practices Program (LTC BPP) supports consistent approaches to providing high quality care to residents. In this webinar the presenters will share information about how the Program engages the LTC homes in implementing the best practice guidelines (BPG). You will learn about the program's mission, structure and strategies used within LTC homes to create a culture of evidence-based practice. We will talk about the role of the LTC Best Practice Coordinators and how they support and coach LTC homes to use the evidence-based resources. The presenters will introduce the Person-and Family-Centred Care BPG, speak to it's recommendations and demonstrate its alignment with the Ontario Association of Resident's council (OARC) Through Our Eyes Bringing the Resident Bill of Rights Alive. It will highlight the opportunity for collaboration in the implementation of Person-and Family-Centred Care recommendations in LTC using the Through Our Eyes program.
The Registered Nurses' Association of Ontario (RNAO) is the professional association representing registered nurses, nurse practitioners and nursing students in Ontario. Since 1925, RNAO has advocated for healthy public policy, promoted excellence in nursing practice, increased nurses' contribution to shaping the health-care system, and influenced decisions that affect nurses and the public they serve.
Register Here:
https://attendee.gototraining.com/r/7518213512036665602
Live Webinar - November 14, 2018 - 2:30 to 3:30 pm
Becoming an OARC Board Director: Resident Leaders in Long-Term Care
Register Here:
https://attendee.gototraining.com/r/8060327720112139266
Live Webinar - December 12, 2018 – Residents' Councils Contributing to Wellness: Exploring Depression, Self-care and Peer Support
Register Here:
https://attendee.gototraining.com/r/8233166550725163266
Education/Information Sessions
OARC delivers education designed to support, strengthen and build capacity for Residents' Councils in long-term care homes. We provide direct support, tools, procedures, guidance and engage the long-term care sector at a provincial level to support an enabling environment for residents. Click on the links below to learn more about what OARC offers.
OARC holds live interactive webinars* from 2:30 to 3:30 pm (EST) on the second Wednesday of each month. Topics are selected based on member needs and Residents' Council trends. The webinars are free of charge and require registration. Click here to view archived webinars.
Leading and Supporting Residents' Councils in Ontario Long-Term Care Homes
Starting May 16th, 2017 OARC will begin to release virtual education modules offering primary Residents' Council education for Council leaders and supporters. The modules are easy to access through GoToTraining and are free of charge. Click on the links below to access the modules.
Through Our Eyes: Bringing the Residents Bill of Rights Alive
Working together, this unique program guides long-term care home teams of staff and residents to co-develop and co-facilitate education sessions about the Residents' Bill of Rights (LTCHA 2007). The program provides educators with a step-by-step guide, videos, exercises and resources to develop the education. Click here to order and learn more about this program
Togetherness Training Workshop
This is a unique 2-day workshop that brings together the 3 roles that are key in the success of Residents' Councils; the Administrator, Residents' Council President and the Residents' Council Assistant. Participants have hands-on learning experiences as they build their team through a variety of exercises, reflections and evaluations. Teams are introduced to and learn how to use important tools that identify, organize and support resident feedback. Togetherness Training is offered on-line and in-person. Togetherness Training Workshop fee is $375 per home team. To request a virtual group session (8 homes maximum), contact the OARC office.
Request for Residents' Council Education and Support
Haven't found the information you're looking for? Would you like to request further education or support? Please complete and submit this form. An OARC staff member will confirm the receipt of your request within 7 business days to begin a plan that suits your Residents' Council needs.
*OARC uses GoToMeeting and GoToTraining for virtual education. For more information and to test your connection click here.
Virtual, internet based education is accessible and convenient but can sometimes be unpredictable. We will do our best to provide you with a quality experience. Should a significant interruption occur, that affects the entire group, we will close the lines and reschedule the webinar. Additionally, most OARC webinars are archived and accessible.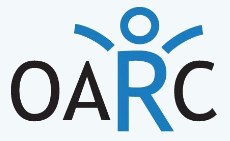 Ontario Association of Residents' Councils
80 Fulton Way, Suite 201
Richmond Hill, ON L4B 1J5
Tel: 905-731-3710
Toll Free: 1-800-532-0201
Fax: 905-731-1755
OARC is funded by the Ontario Ministry
of Health and Long-Term Care
Follow us on Twitter

Watch us on YouTube