OARC Education and Events
Upcoming Events
Live Webinar - March 14, 2018 – 2:30 to 3:30 pm
Keeping it Together – Supporting Osteoporosis Knowledge in Long-Term Care Homes
OARC and the Ontario Osteoporosis Strategy for Long-Term Care have teamed to help strengthen and advance residents' awareness and knowledge of osteoporosis and fracture prevention in long-term care homes.
Join resident leaders, Sharron Cooke and Devora Greenspon, as they share their experiences using the newly developed "Keeping it Together" Resident Conversation Sheet about osteoporosis.
"Keeping it Together" is designed specifically for residents to facilitate understanding of the importance of fracture prevention practice within their Long-Term Care Homes, thereby helping to promote good bone health among LTC residents, with a view to improving the quality of life for all residents.
Register here:
https://attendee.gototraining.com/r/4573267271543443713
Live Webinar – April 11, 2018 – 2:30 to 3:30 pm
Improving Care Through Personhood Tools for Clinical Care in Long-Term Care Homes with Behavioural Supports Ontario (BSO)
Personalized profile forms, or 'personhood tools', provide long-term care home residents with the opportunity to better collaborate with staff on the shaping of their care plans, environment and everyday lives.
Join Sharon Osvald and Katelynn Viau from Behavioural Supports Ontario (BSO) as they share 'Recommendations to Enhance the use of Personhood tools to Improve Person-Centred Care Delivery in Long-Term Care'.
This session will specifically focus on residents living with dementia, complex mental health and other conditions that may result in a decreased ability to clearly communicate their needs.
A question and answer session will follow the presentation and links to tools and resources will be posted.
Register here:
https://attendee.gototraining.com/r/1191718160806820097
Live Webinar – May 9, 2018 – 2:30 to 3:30 pm
To Be Announced
Live Webinar – Program Update: Through Our Eyes: Bringing the Residents' Bill of Rights Alive
Join with fellow participants of the Through Our Eyes program as OARC explores how the program has been used in long-term care homes. Learn tips and hints and creative ideas for implementation and how to get the most out of your education team experience and Residents' Bill of Rights presentation.
Wednesday, June 13, 2018 – 2:30 to 3:30 pm - SESSION FULL Friday, June 15th - 2:30 to 3:30 pm - Register here: https://attendee.gototraining.com/r/5485300072470649090
Education/Information Sessions
OARC delivers education designed to support, strengthen and build capacity for Residents' Councils in long-term care homes. We provide direct support, tools, procedures, guidance and engage the long-term care sector at a provincial level to support an enabling environment for residents. Click on the links below to learn more about what OARC offers.
OARC holds live interactive webinars* from 2:30 to 3:30 pm (EST) on the second Wednesday of each month. Topics are selected based on member needs and Residents' Council trends. The webinars are free of charge and require registration. Click here to view archived webinars.
Leading and Supporting Residents' Councils in Ontario Long-Term Care Homes
Starting May 16th, 2017 OARC will begin to release virtual education modules offering primary Residents' Council education for Council leaders and supporters. The modules are easy to access through GoToTraining and are free of charge. Click on the links below to access the modules.
Through Our Eyes: Bringing the Residents Bill of Rights Alive
Working together, this unique program guides long-term care home teams of staff and residents to co-develop and co-facilitate education sessions about the Residents' Bill of Rights (LTCHA 2007). The program provides educators with a step-by-step guide, videos, exercises and resources to develop the education. Click here to order and learn more about this program
Togetherness Training Workshop
This is a unique 2-day workshop that brings together the 3 roles that are key in the success of Residents' Councils; the Administrator, Residents' Council President and the Residents' Council Assistant. Participants have hands-on learning experiences as they build their team through a variety of exercises, reflections and evaluations. Teams are introduced to and learn how to use important tools that identify, organize and support resident feedback. Togetherness Training is offered on-line and in-person. Togetherness Training Workshop fee is $375 per home team. To request a virtual group session (8 homes maximum), contact the OARC office.
Request for Residents' Council Education and Support
Haven't found the information you're looking for? Would you like to request further education or support? Please complete and submit this form. An OARC staff member will confirm the receipt of your request within 7 business days to begin a plan that suits your Residents' Council needs.
*OARC uses GoToMeeting and GoToTraining for virtual education. For more information and to test your connection click here.
Virtual, internet based education is accessible and convenient but can sometimes be unpredictable. We will do our best to provide you with a quality experience. Should a significant interruption occur, that affects the entire group, we will close the lines and reschedule the webinar. Additionally, most OARC webinars are archived and accessible.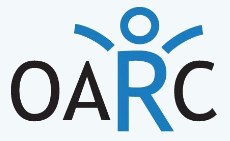 Ontario Association of Residents' Councils
80 Fulton Way, Suite 201
Richmond Hill, ON L4B 1J5
Tel: 905-731-3710
Toll Free: 1-800-532-0201
Fax: 905-731-1755
OARC is funded by the Ontario Ministry
of Health and Long-Term Care
Follow us on Twitter

Watch us on YouTube