OARC's Through Our Eyes: Bringing the Residents' Bill of Rights Alive
Working together, this unique program guides long-term care home teams of staff and residents to co-develop and co-facilitate education sessions about the Residents' Bill of Rights (LTCHA 2007). The program provides educators with a step-by-step guide, videos, exercises and resources to develop the education. Learn how this program can support Registered Nurses Association of Ontario Best Practices and Health Quality Ontario Quality Improvement Plans.
Cost and How to Order
OARC Members $75.00 Non-Members $90.00
To order your copy(s) complete an order form and send with payment to OARC. Costs include shipping. Click here to learn more about OARC membership fees.
Program Video
To learn more about the program, including testimonials from long-term care home residents and staff please view the program video here.
Program Users – Electronic and Additional Resources
The OARC videos listed below were created to support facilitation teams as they work through the program. Please view the corresponding video together before each meeting.
Section 3 – Worksheets and Handouts:
Section 4 – Resources:
Section 5 – under development
We thank those residents, professionals and organizations who supported the creation of this program!
Funded, in part, by the Government of Ontario through the Schlegel Centre for Learning, Research and Innovation in Long Term Care. The views expressed in this program do not necessarily reflect those of the Government of Ontario.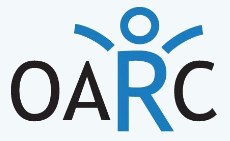 Ontario Association of Residents' Councils
c/o York Region Newmarket Health Centre
194 Eagle Street, Suite 3105
Newmarket, ON L3Y 1J6
Tel: 905-731-3710
Toll Free: 1-800-532-0201
Fax: 905-731-1755
OARC is funded by the Ontario Ministry
of Health and Long-Term Care
Follow us on Twitter

Watch us on YouTube
Website last updated: May 2, 2019